Welcome to the Original Patricia Hartmann Homepage!
Since 1997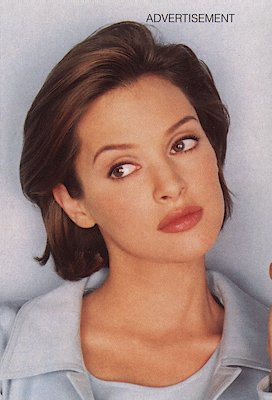 This site is entirely devoted to the beautiful Patricia Hartmann, the "epitome of a great supermodel."

In here, you will find her Bio, Interviews, General Info, and a large Photo Gallery.
Don't know who she is? Well, if you ever seen the past L'Oreal commercials or print advertisements, then chances are you have already seen her before. She was the previous and main face of Loreal Cosmetics. She is a beautiful and cute supermodel who deserves more attention! Online since 1997, this is the new page which has got a face lift, optimizations, and fixes.
This site is best viewed at 1024x768 with 24-bit color. And for best picture quality, please turn off compressed graphics and turn on uncompressed graphics, and PLEASE sign the Guestbook!
The Original Patricia Hartmann Homepage is now a part of the Cowbots Group. Links to the Cowbots Group can be found up top.
Attention: Autographs/Letter from Patricia Hartmann can be found on the BB Gameday Website! (link up top)

LinkExchange Member